The Dream Machine: The Beat Generation & the Counterculture, 1940–1975
"The Beat Generation moves us beyond a literary movement to a significant historical moment, one that still speaks to us."
—Rosemary M. Magee, Director, Stuart A. Rose Library
Overview
Exhibition dates: Sept. 2017—May 2018

Client: Stuart A. Rose Manuscript, Archives, & Rare Book Library, Emory University, Atlanta, GA

Curators: Aaron Goldsman, PhD, English, and Sarah Harsh, PhD, English, with poet Kevin Young, former Rose Library curator of literary collections and of the Danowski Poetry Library. Young, who is an Emory University Distinguished Professor, is now the director of the Schomburg Center for Research in Black Culture in New York City.

Collections: Raymond Danowski Poetry Library; Ted Hughes Library; William S. Burroughs collection, c. 1950–2004; Raymond Danowski Poetry Library collection, c. 1904–2013; Jack Gilbert papers, 1947–2013; Brion Gysin collection, 1939–1980; Jack Kerouac collection, 1950–1978; Jack and Stella Sampas Kerouac papers, 1940-1994; John Sampas collection of Jack Kerouac material, c. 1900 – 2005; Jack Spicer papers, 1938–1973; Laura Ulewicz papers, 1951–2010
My Role
I worked with the curators, Aaron Goldsman and Sarah Harsh, to design an exhibition that would create vignettes for six key stories, each surrounded by related stories. I worked on these aspects of the exhibition:
Creative direction

Graphic design

Space design

Content development and management

Communications & marketing collateral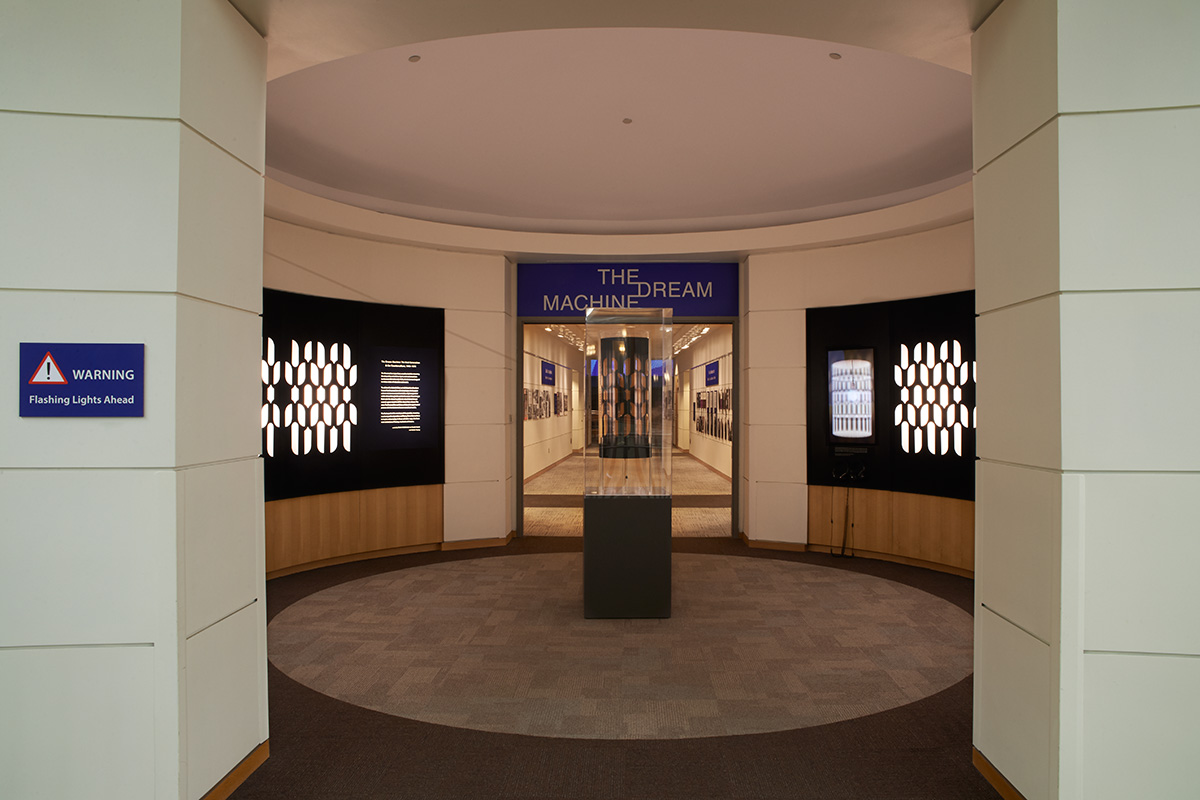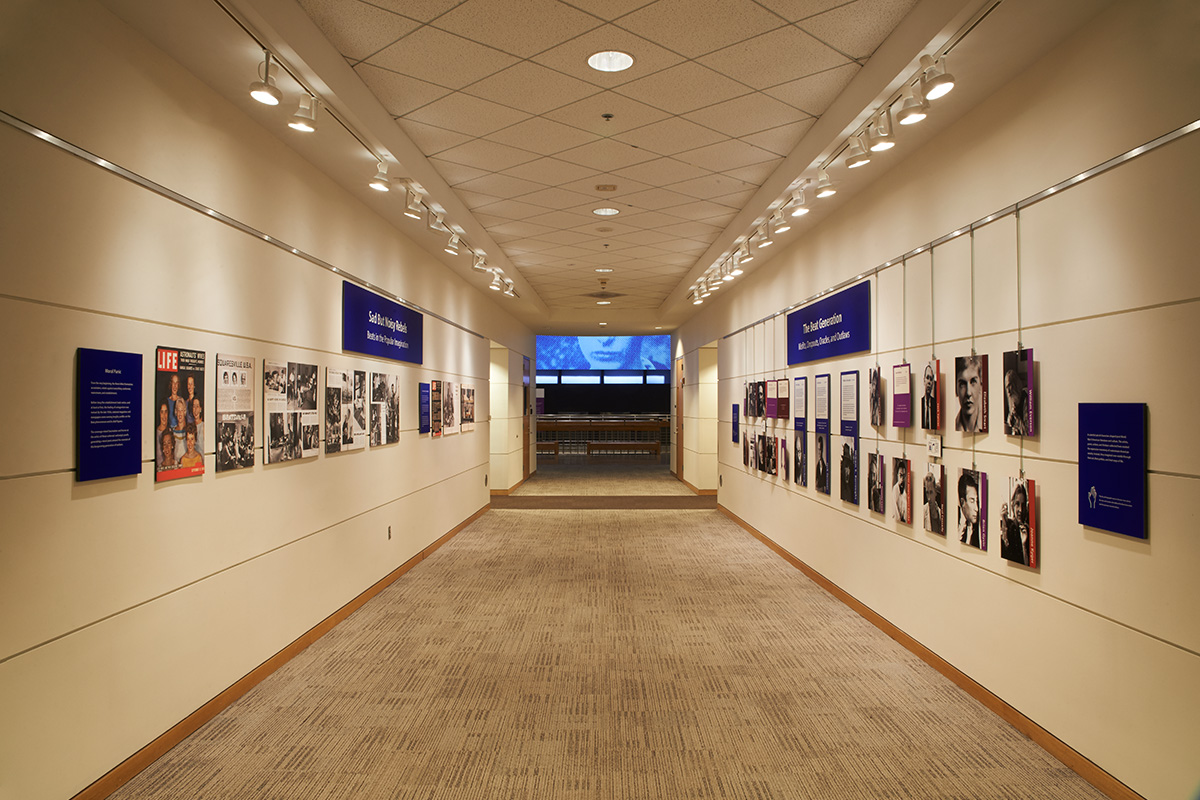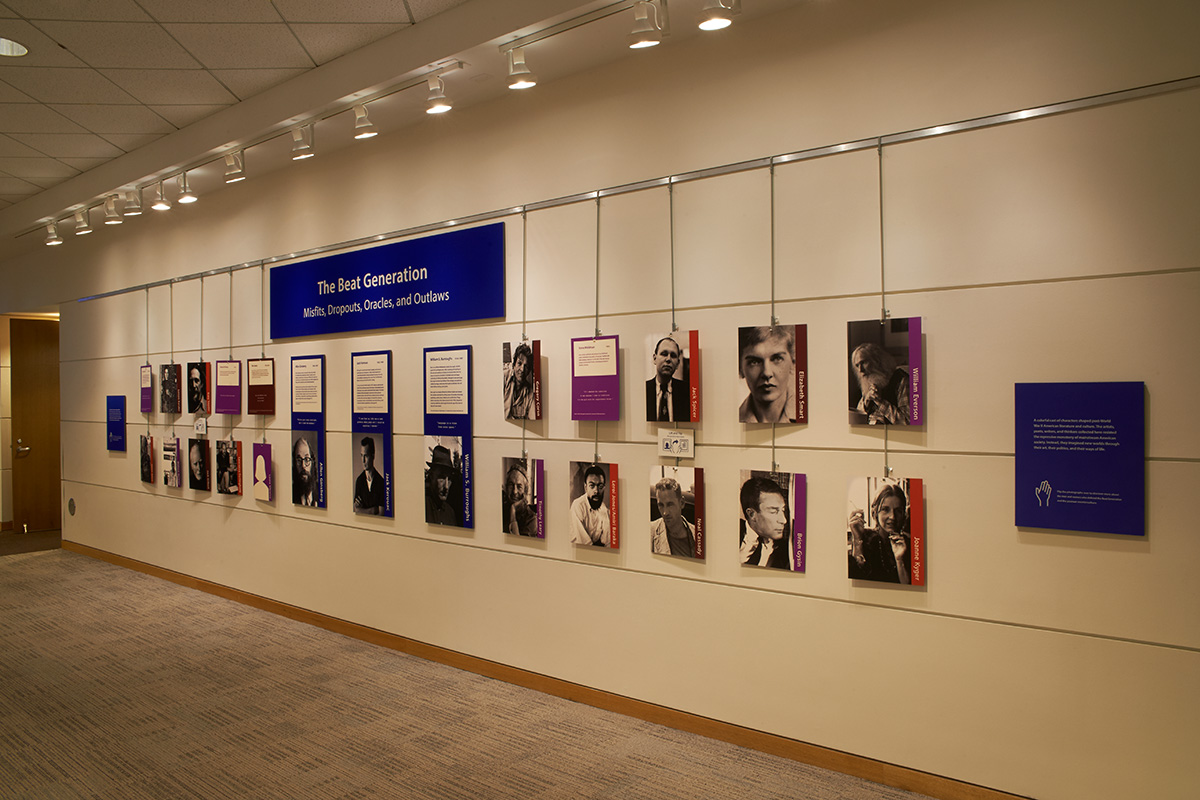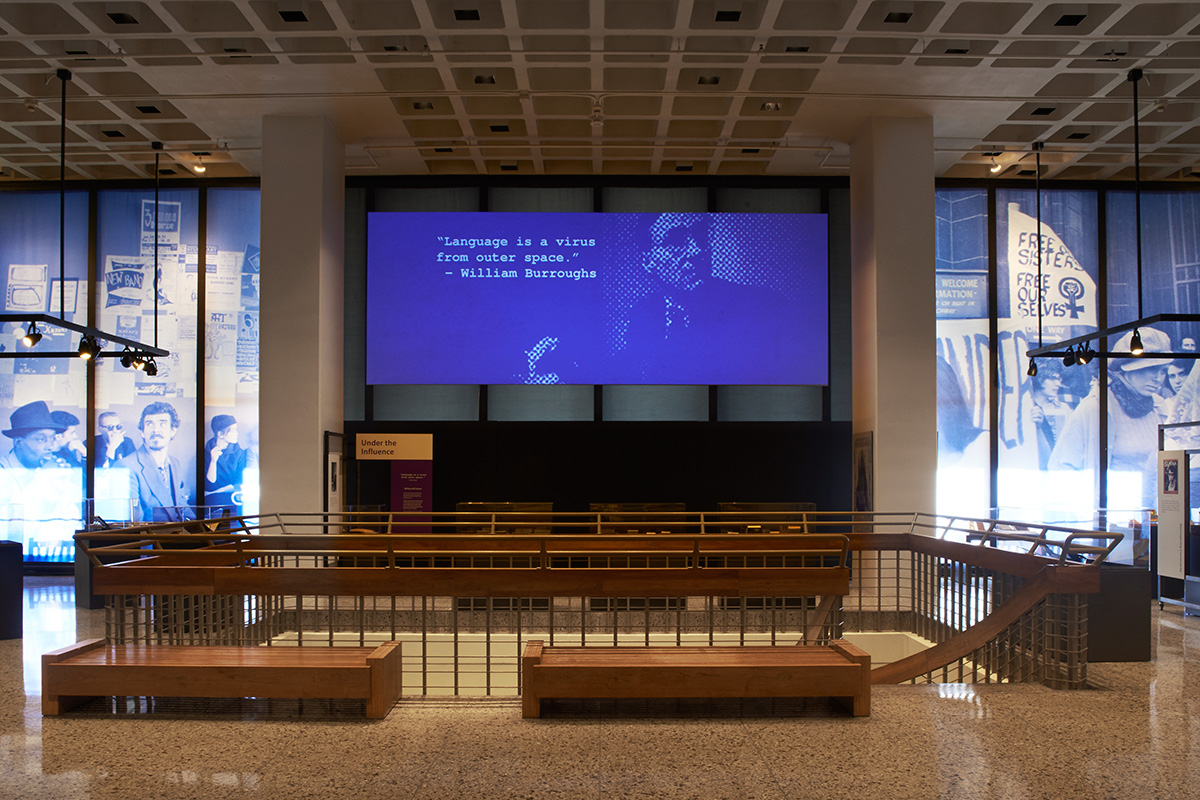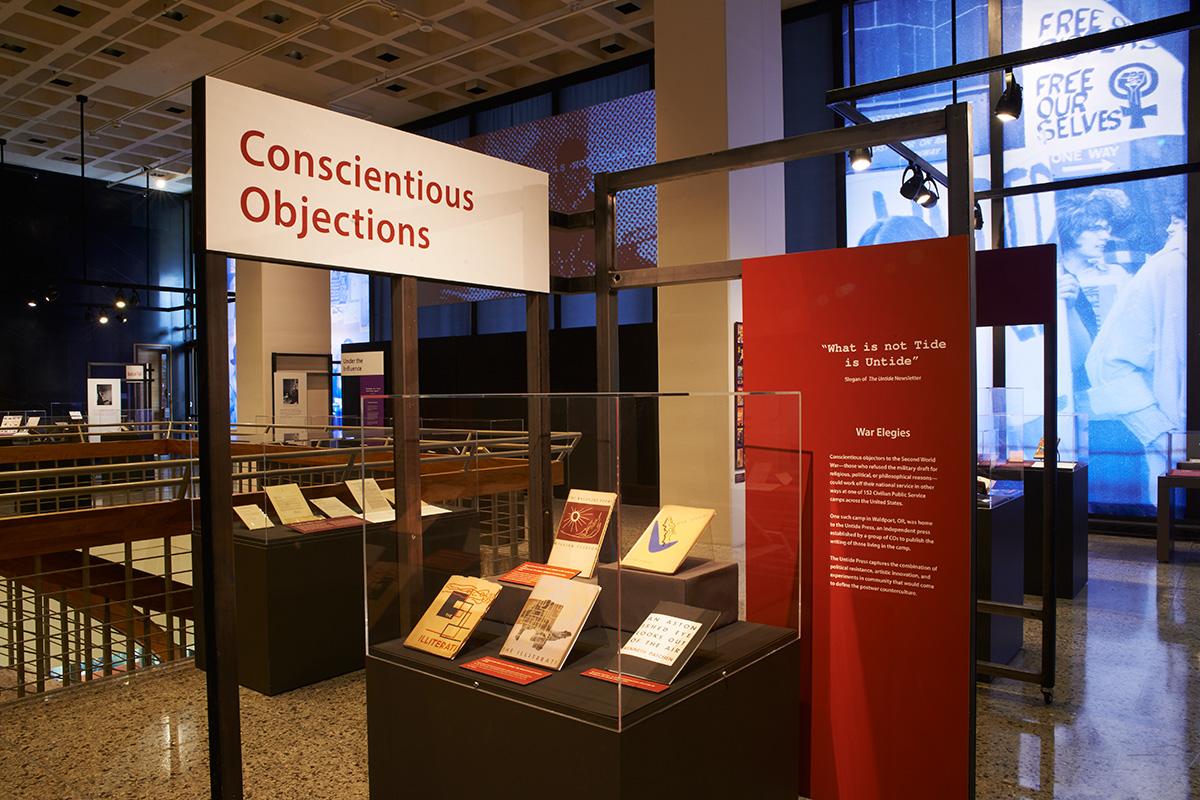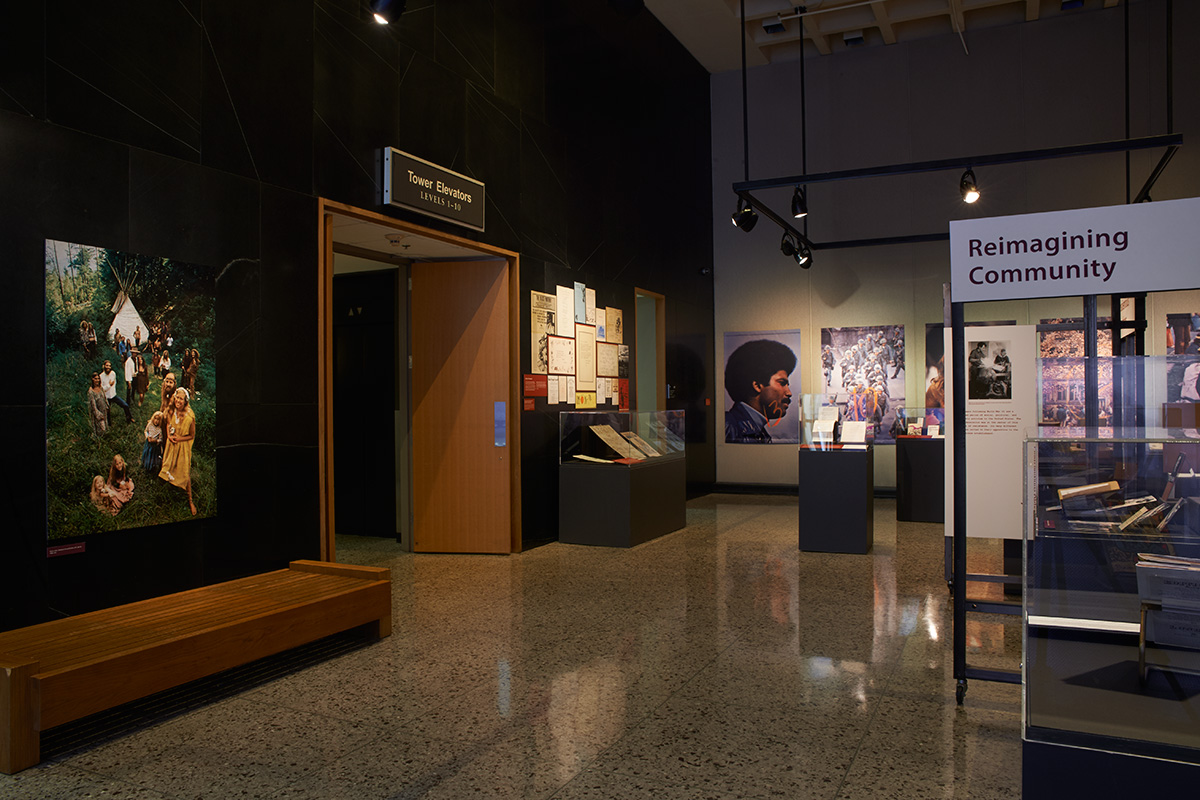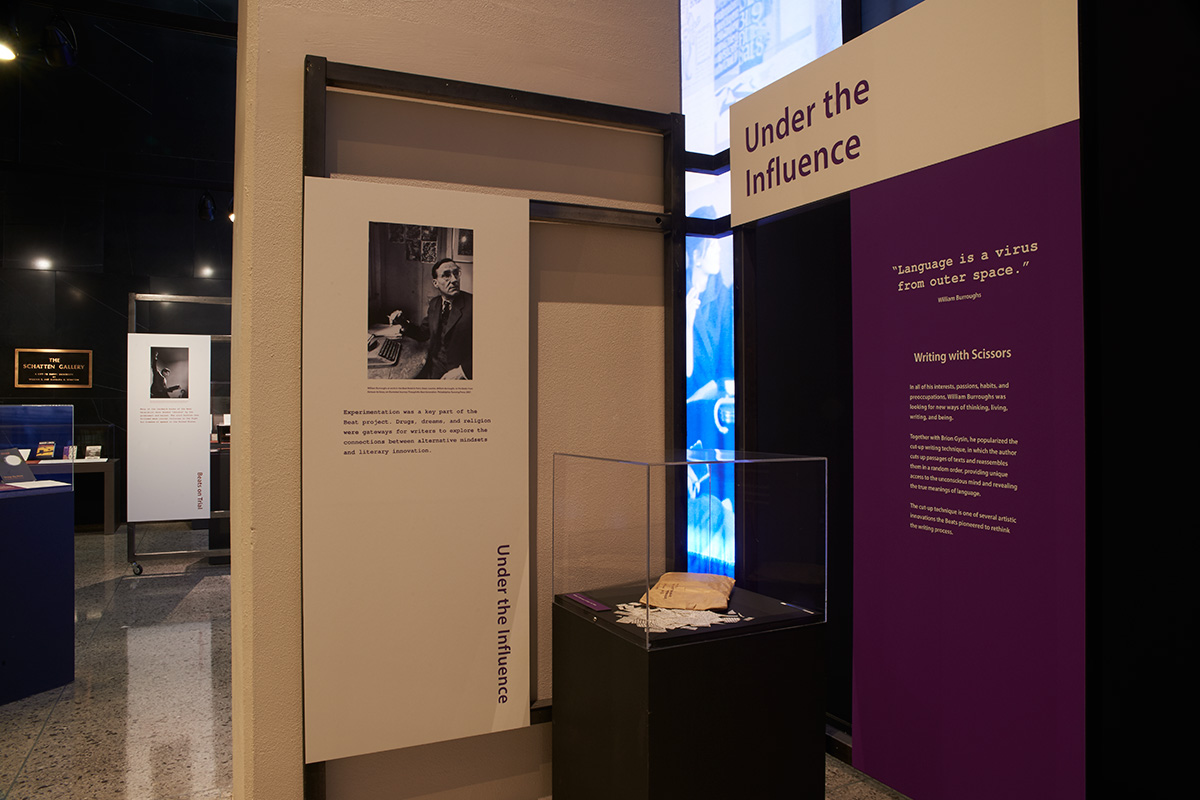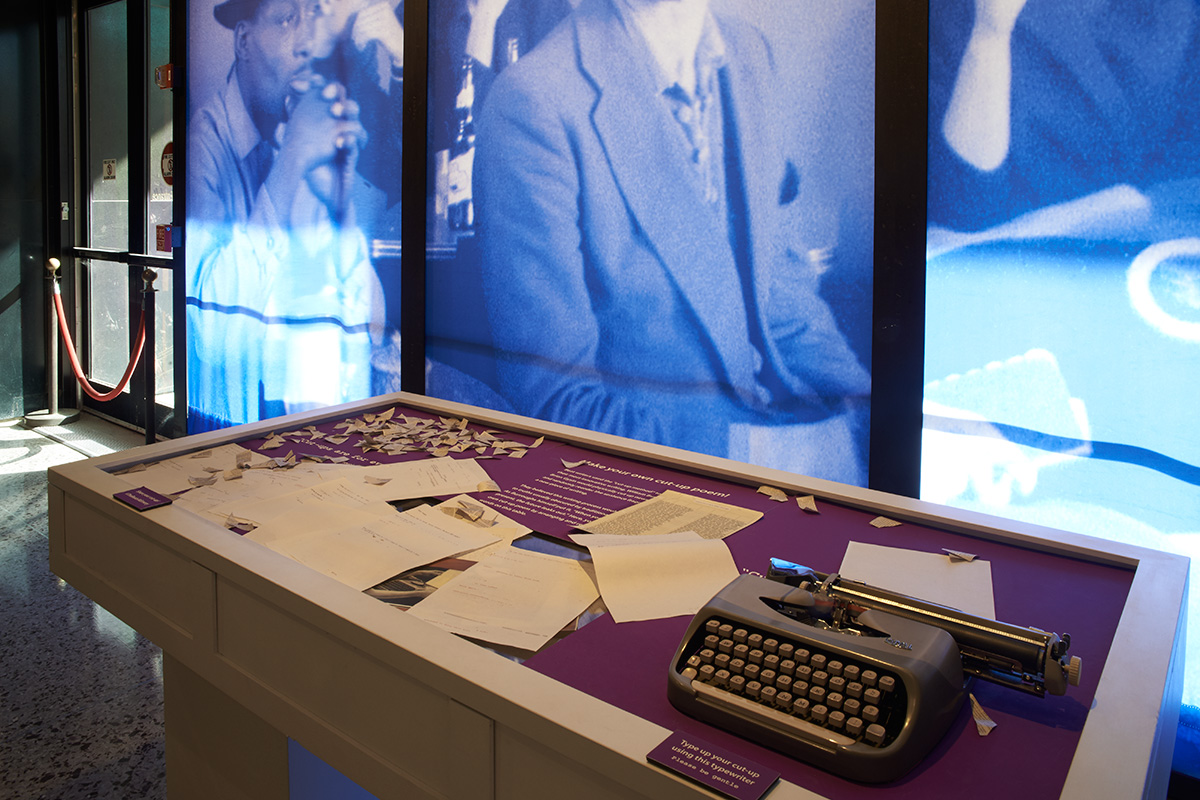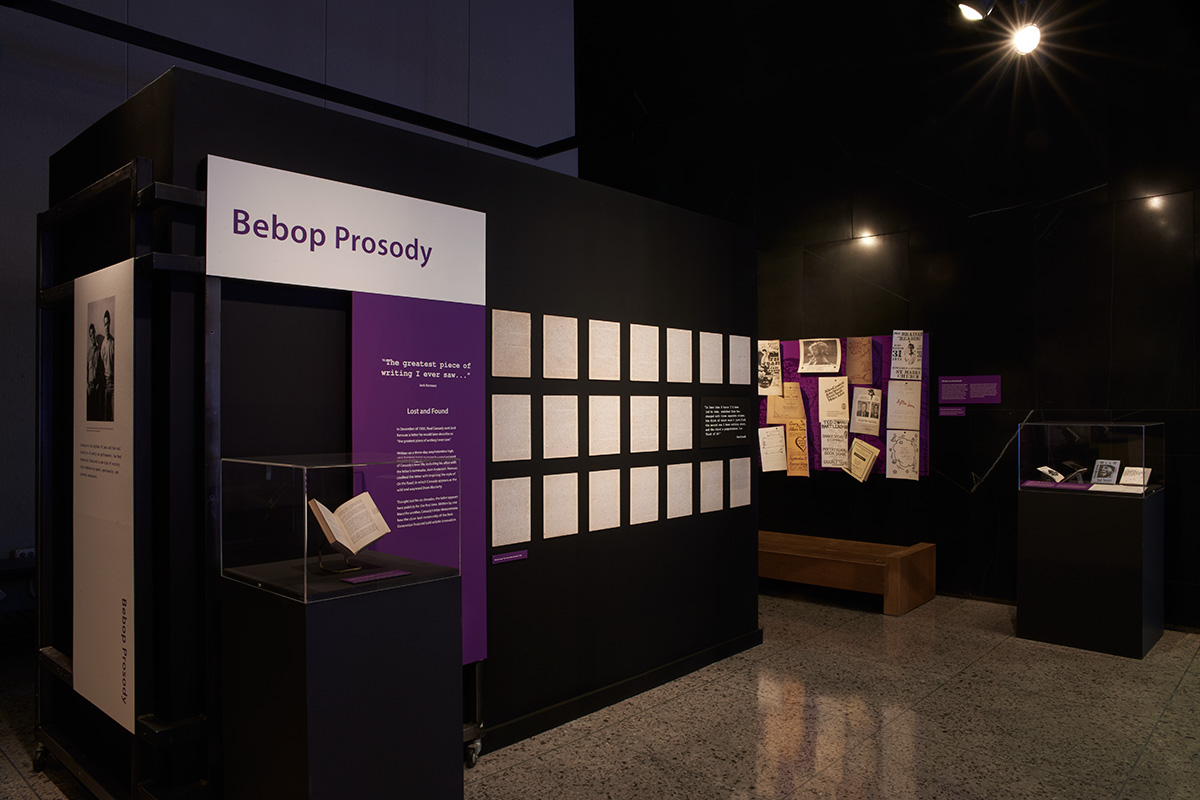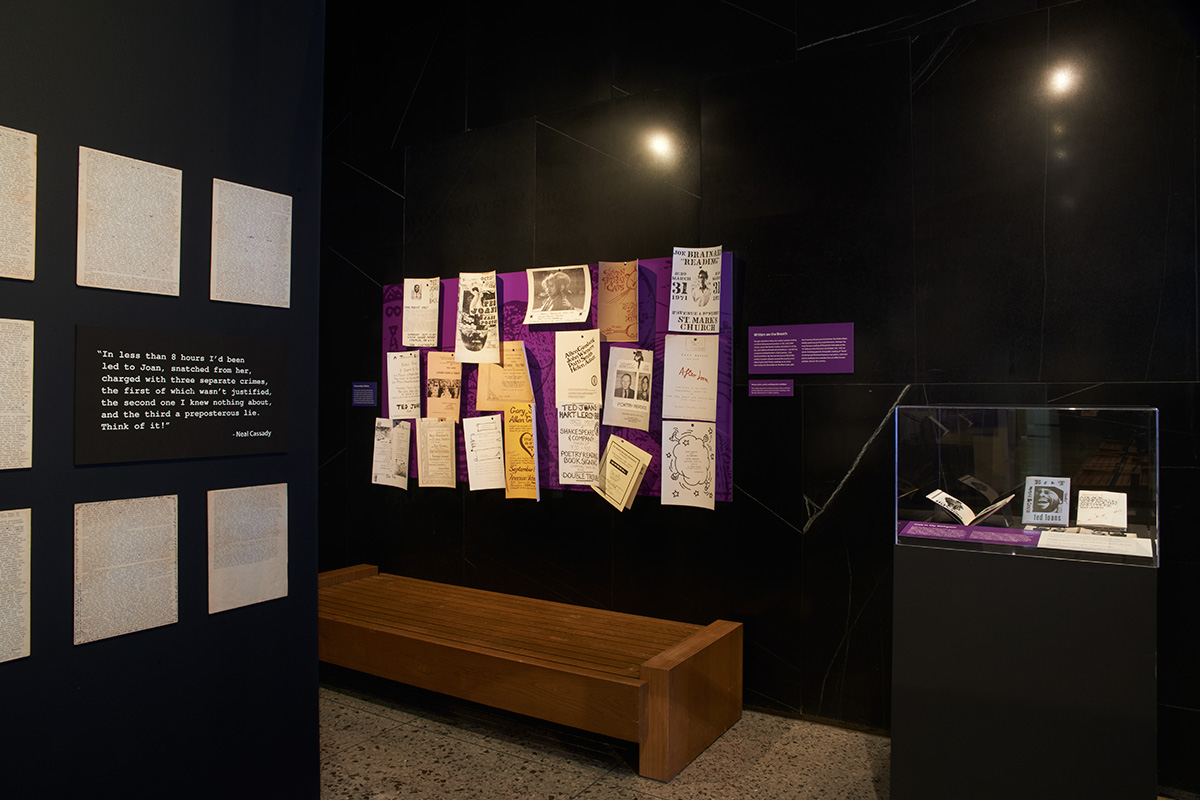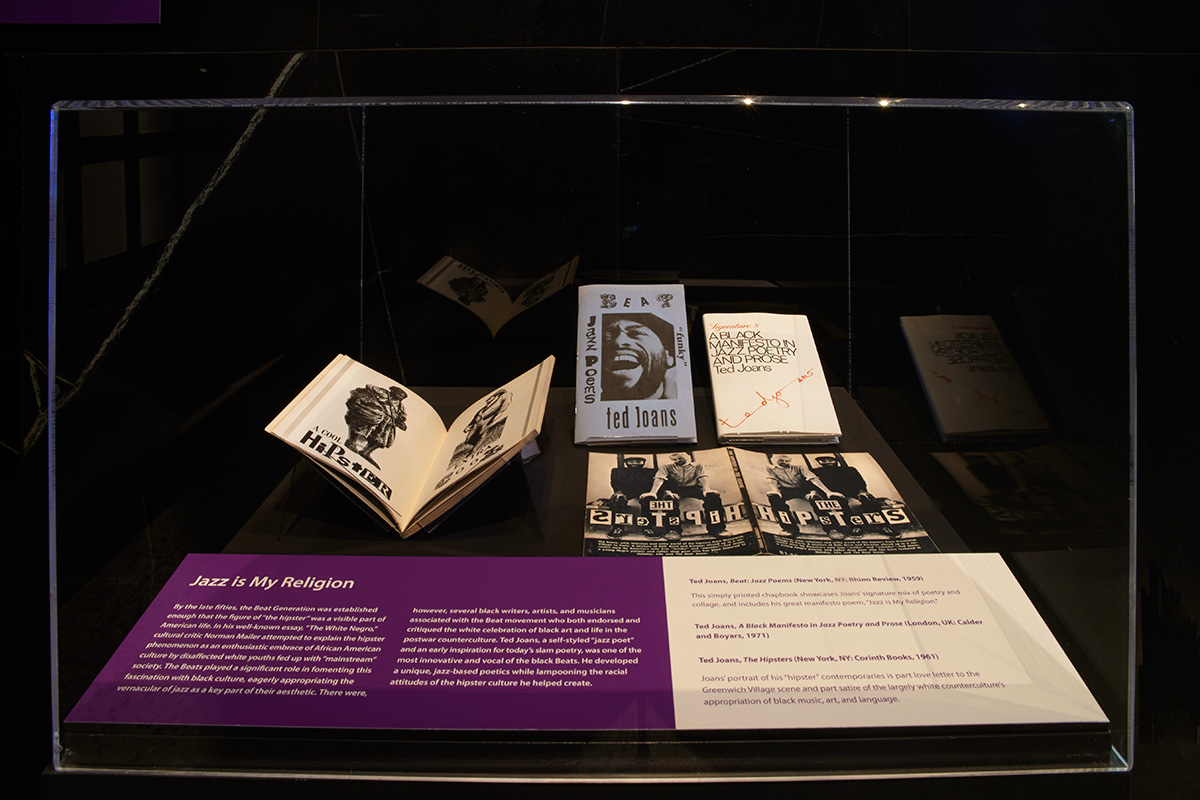 Goals & Challenges
The 6 key sections were "Conscientious Objections," "Reimagining Community," "Under the Influence," "Beats on Trial," "On the Road," and "Bebop Prosody." In addition to these stories, 21 cases each encapsulated an individual story. The biggest challenge was to present the materials in a way that preserved the sight lines in the gallery while also clearly delineating the sections. I devised a color palette along with deconstructed moving "walls" to bring greater emphasis to the 6 key sections.